This Device Will Relieve Your Back Pain in 30 Days, or They Give Your Money Back!

"The only thing that relieved my back pain, in less than 7 days... What's in this device?!"

— Mary R., ex-back pain sufferer

If you'd like to experience the same results as Mary who wrote this testimonial, then you should pay attention to this article.

If you suffer from a chronic back pain, you know how debilitating and frustrating they can be. High-impact back pain can limit your life, work capabilities, or enjoyable activities on most days or every day.
Traditional treatments only do so much, often come at a high cost, and with a host of unpleasant side effects. But there is hope - red light therapy has been effective in treating all sorts of chronic pain, and especially back pain.
Plus, it's a non-invasive home treatment and an easy way to relieve pain in just 5-20 minutes a day. If you're looking for pain relief, red light therapy may be more than worth a try.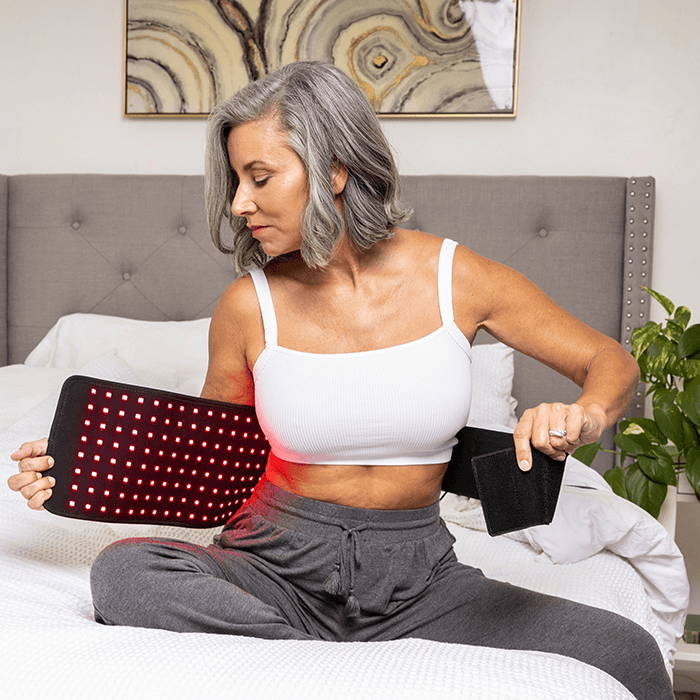 The only efficient treatment for back pain?

Back pain is an extremely common problem, affecting millions of people worldwide. It can be caused by any number of reasons, including injuries, poor posture, or general muscle fatigue and strain from daily activity, and it can range in severity from mild discomfort to debilitating agony.
However, red light therapy has been shown to successfully treat back pain, and it's more effective than traditional drug-based methods of treatment. It also prevents injuries and future pain occurrences.
This red light therapy has greatly reduced my back pain within a week!
"After 8 years of struggling with back pain and taking painkillers daily, just to be able to sleep feels great! It seemed to be getting worse and I did not want to have to increase my medication use, so I sought out another form of treatment and came across this product. I NEVER write reviews but felt that if my review could help someone else it would be worth it! I would definitely recommend this product to anyone who wants to get rid of their back pain!"
- Michelle, 54, happy NovaaLab customer since 2020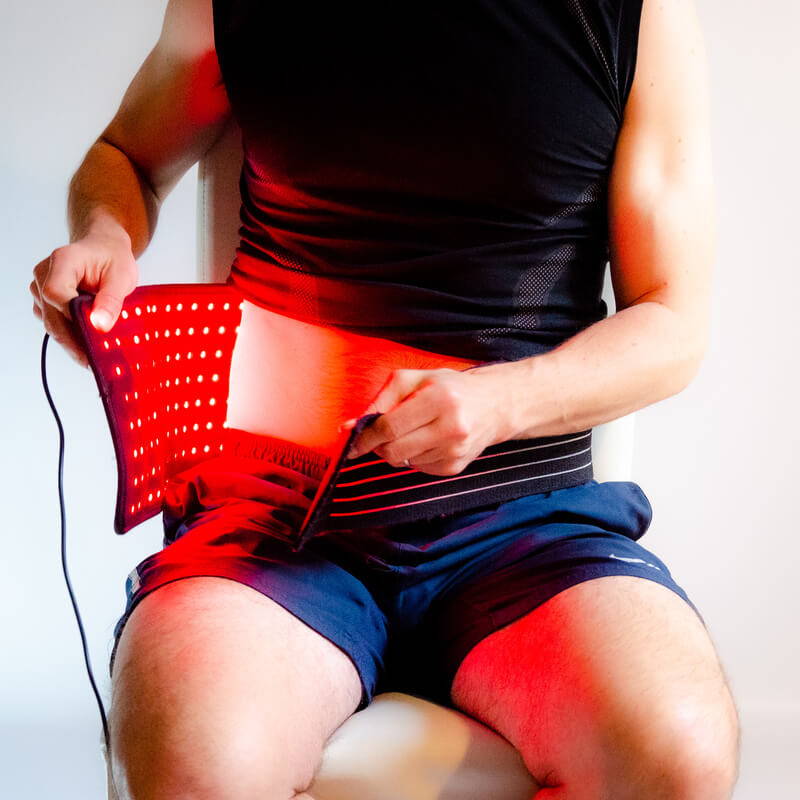 More than just hiding your back pain
When it comes to back pain, preventing injury is key. And one of the best ways to do that is with red light therapy.
Red light therapy can help increase blood flow and reduce inflammation, both of which are essential for preventing back pain. Plus, red light therapy is a non-invasive treatment option that can be used in conjunction with other methods, like massage or chiropractic care.
If you're looking for a way to not only heal, but also prevent back pain, buying a red light therapy device is the best you can do for yourself.
Why is red light therapy so efficient?
Red light therapy is a new, cutting-edge treatment for pain that is quickly gaining popularity. It uses low-level lasers or LEDs to emit red or near-infrared light. This type of therapy is beneficial because it can help reduce inflammation and pain, promote healing, and increase blood flow.
But how does it work?
The science behind red light therapy is well-studied, FDA approved and clinically proven.
Red light helps to reduce inflammation and stimulate mitochondria, which are responsible for producing energy in our cells. Also, there is plenty of evidence that red light therapy is an effective treatment for pain.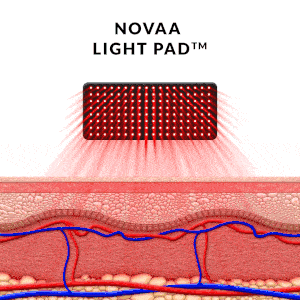 How does red light therapy work?
Red light therapy is a form of low-level light therapy that uses red and near-infrared light to improve tissue repair, wound healing, and reduce inflammation. The red and near-infrared light stimulate mitochondrial activity, which then leads to an increase in ATP production. This increase in ATP production helps reduce inflammation, promote tissue repair, and improve wound healing.
Is red light therapy safe?
While red light therapy is generally considered safe, there are a few potential side effects to be aware of. These include skin irritation, burns, and eye damage. That's why it's important to only buy FDA approved, proven and certified devices.
Save thousands of dollars on therapists and drugs bills
1 year of red light therapy in a clinic costs on average 6,000$, but you can have your own professional therapy device for the price of one clinic session (monthly payments available!).
Treating back pain issues can cost you dozens of thousands of dollars over the years, without being sure that you will finally get rid of the pain.

Owning such a device can save you thousands of dollars on physical therapy costs and drugs & pills for pain management.

And you don't take any risk as they give your money back if you are not relieved after 60 days!

I can now stand up straight
"I purchased this device for low back pain. I am an active gardener and worker in my yard. Often I overdo it. This pad has been amazing! When I get up in the morning, I can now stand up straight, without stretching and exercise. The best purchase I've made for my health in the past 5 years!"
- William R., 66, Back pain-free since 2019

How to use your Novaa Deep Healing Pad for your back?

Everyone can use the Novaa Deep Healing Pad with ease!
It's lightweight and has an adjustable velcro strap to place it comfortably on your back.
Simply follow this plan to reduce your pain within 1 month (but it usually works within the first week):
1. Place your Novaa Light Pad on the area you want to treat
2. Adjust with the velcro strap
3. Start your therapy. It will shut off after 20 minutes
4. Enjoy the warm heat and the pain going away
5. Repeat every day for 3-4 weeks
This is why it will work where other treatments have failed


The Deep Healing Therapy Pad

Standard back pain treatments

Penetrates 2 inches into the tissues and bones

Only reaches the surface of the skin

The price of one clinical therapy session

Standard treatments can cost thousands of dollars

A medical-grade home therapy

Standard home therapies are not medical-grade

Efficient and 100% safe (FDA cleared!)
Other treatments can be harmful if not used properly

Scientifically proven for healing by 3,000+ clinical studies

Standard home treatments are not backed up by clinical studies