FLASH SPRING SALE CLOSES SOON!

50% OFF and Free Shipping on all the products!

Say goodbye to your aching or swollen legs

Aching, sore or swollen legs at the end of the day?
You want to relieve an edema or improve your feet and legs circulation?
Search no more.

We have designed this advanced Leg and Feet Massager in order to provide a complete treatment for your legs, feet and calves.
After the first session, you will already feel your legs lighter, less sore, and with an improved circulation.
Just relaxed legs, like after a nice and firm professional massage.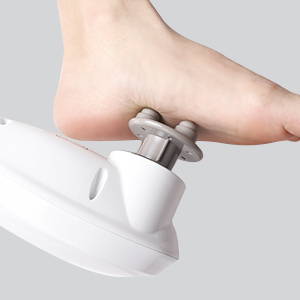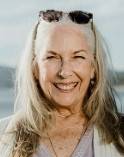 As a nurse, I work 10 hours standing all day and my legs get tired after each work day.


The Novaa Leg massager works very well and really helps circulation in my feet and legs.

It's easy to use for me on the whole leg and even the feet. It's such a nice relief, I can't wait to wear this leg massager after work now!





- Sarah F, 57

The Novaa Leg Massager is easier to use by everyone as it has a longer handle than standard massagers.
You can easily reach every body part like the calves and the feet.
Ready? Now relax and choose your mode. Massage the different body parts for a complete relieving massage session.

You will soon be back on your feet!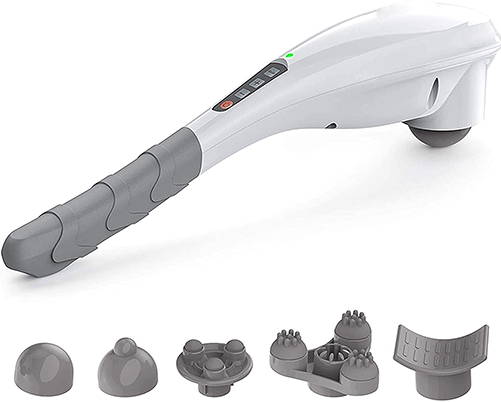 Choose the head you want to use


Switch on and apply on the body part you want to massage


You will be able to reach any body part with ease thanks to the long handle


Select the strength and mode


Massage each area during 5-10 minutes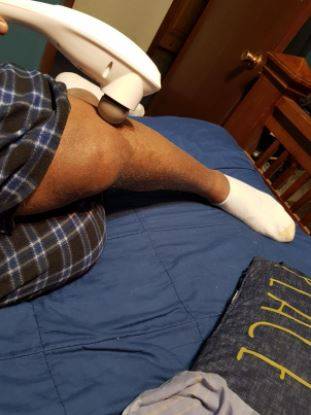 I've had lymphedema for a couple of years and my right leg is often swelling and aching. No treatment really helped till then.


I've tried the Novaa Leg Massager, and the massages it delivers are REALLY relieving. I use the automatic massage mode on the feet, calves and thighs, it feels so good!

I use it while is lie on the sofa to watch TV, the best moment of my day!


- Jake M, 42
THEY LOVE THEIR LEG MASSAGER!
FLASH SPRING SALE CLOSES SOON!
50% OFF and Free Shipping on all the products!

If you have any question, we'll be happy to help.
Don't hesitate to contact our Client Service team by email at support@novaalab.com or by the chat icon on the bottom right of your screen!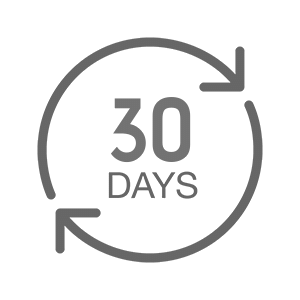 30 DAYS SATISFACTION
OR FULL REFUND*