70,000 Americans Saved $10,000 in Surgeries for THIS – Discover the Knee Pain Revolution They're Raving About!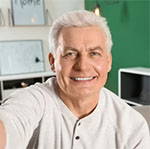 by Marc Larson | October 10th, 2023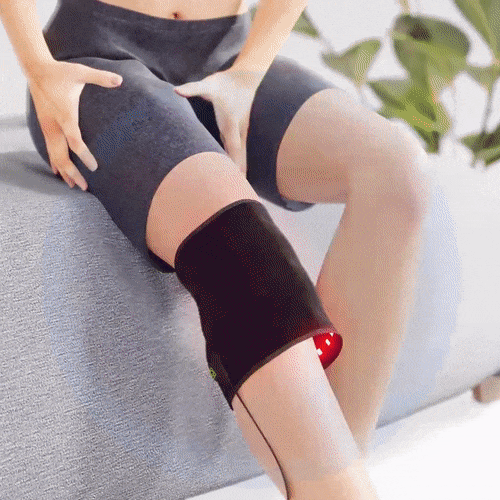 You've been there, haven't you?
Limping after a long day. Avoiding stairs. Dreading the sharp stab that shoots through your knee when you simply want to stand up. You've scoured the internet, tried numerous physical therapies, pills and creams – and yet, the agonizing pain persists.
Life's joyous moments, like dancing at your son's wedding or chasing after your grandkids, have become bittersweet memories. Your knee pain has been a relentless cloud over your sunshine.
But there's a shimmering ray of hope that thousands have found, and it's called
red light therapy
.
Sure, you might be thinking, "Another 'miracle' solution? I've heard this song before." And honestly? We don't blame you for the skepticism. But here's where this game-changer devices stands out.
Already 70,000 Americans Are Going Crazy About It
People are not just liking it; they're going wild for it. Just ask Vanessa, a reknown wellness author. She was as skeptical as anyone but decided to try Novaa's red light therapy pad. Now? She can't stop raving about it. Don't believe us? See for yourself in her video where she passionately shares her success story.
Click on her video review to watch it:
Red Light Therapy: Not Just Another Buzzword?
You may have heard about red light therapy as elite athletes and the world's best clinics are already harnessing its benefits.
But this technology was reserved to the elite… or it was, until Novaalab introduced the first affordable red light therapy devices for you and me.
And their red light therapy pad isn't just another gimmick; it's a revolution. With its medical-grade power, while other solutions provided temporary relief, their red light therapy gets to the root of the problem, fostering healing from within.
Here's the magic decoded: the Novaa Light Pad is like giving your knee cells a refreshing, healing energy drink. This light dives deep, energizing and repairing the tired, damaged cells causing your pain. It's as if you're recharging your knee's very own battery, rejuvenating its strength from the inside out. Simple, yet profound.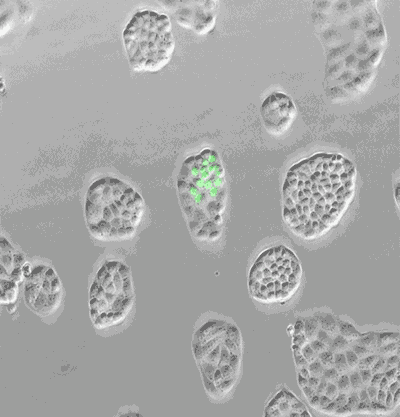 And what if we told you: YOU TAKE ABSOLUTELY NO RISK?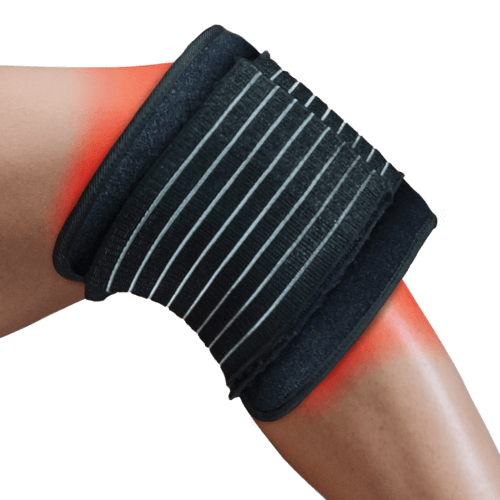 Still not convinced? We get it. That's why they've introduced a 60-Day Trial Guarantee. Use your therapy pad and, if you don't experience relief, just send it back and get a full refund in a matter of days. They're that confident in their product – and you've literally got nothing to lose.
A quick online search, and you'll find that Novaalab isn't just another name in the crowd. They're leading the pack when it comes to red light therapy. With thousands of positive reviews and a sterling online reputation, this brand stands out in terms of quality and customer service.
Dancing at a party, a jog in the park, or chasing your grandkids – with Novaa, reclaim all that and more. Become a part of the 70,000 Americans who no longer just dream of a pain-free life; they live it, and so can you.
Here's what other patients like you have said about it:
"I went to the doctor with terrible knee pain and they told me my knee cartilage was deteriorating and they tried to sell me a $2,000 light system, so I went on Novaa Lab and found this one.

This red light therapy system has done wonders for my knee, I was using this device once a day for an hour at a time (as this was what the doctor told me to do with the $2,000 system) and the pain on my knee significantly improved from a 8-9 level pain to a 3, and now over a month later I do not have constant pain at all anymore, so I only do the light therapy on my knee every 1 or 2 days for 20-30 minutes.

I went from being on a crutch unable to walk without help, to being able to lightly run again in about 6 weeks. The doctor I saw said that most people see results in about 3 months but because I am still younger than most of his knee patients he predicted I would get better faster and it was true!"

- Gaby M. (Verified by EthicReviews)
"I went to 6 physiotherapy sessions @ $70/session to help with a weak right knee. The exercises they gave me, really helped.

They also did 10 minutes of laser therapy.

After my sessions I thought to buy this device. I used it twice a day for the 20 minutes each time and it helped heal my right knee. While not perfect, it is greatly improved. In combination with correct physio treatment, this can really help you"

- Roselyn. R. (Verified by EthicReviews)
"I am 75 years old. I also am bull legged. So my knees on a scale of 1 thru 10 on the pain I feel has been a 10. 10 of course being the worst. I've had this item for about two weeks. I rotate the knees every other day. It takes approximately 20 minutes. Shuts off automatically.

Well, I feel my pain level has dropped to a 5. Which is very good. any pain loss is better then nothing. I would recommend this . $$$ is worth not having my knees hurt like hell !!!"

- Patricia. W. (Verified by EthicReviews)
THIS IS AN ADVERTISEMENT AND NOT AN ACTUAL NEWS ARTICLE, BLOG, OR CONSUMER PROTECTION UPDATE
MARKETING DISCLOSURE: This website is a market place. As such you should know that the owner has a monetary connection to the product and services advertised on the site. The owner receives payment whenever a qualified lead is referred but that is the extent of it.
ADVERTISING DISCLOSURE: This website and the products & services referred to on the site are advertising marketplaces. This website is pan advertisement and not a news publication. Any photographs of persons used on this site are models. The owner of this site and of the products and services referred to on this site only provides a service where consumers can obtain and compare.