You've probably heard of the term 'red light therapy' before - and even if you haven't, then your presence on this page indicates to us that you're intrigued. Well, you're right to be! The practice of red light therapy is something that has been on the rise for quite some time now, and as we look ahead to the future, it's easy to see that trend continuing.
Red light therapy is a fascinating tool that is used to help all kinds of aches and pains for those both young and old. Sometimes, though, it can be easy to cast doubt on something new, especially when you don't have much information on it. With that being said, we're here to ease the burden somewhat and open your eyes to what exactly it is that red light therapy does.
In particular, we want to talk about its many benefits. There are plenty of interesting and unique ways in which your body can heal and grow from red light therapy, and the proof is in the pudding.
So, without further ado, let's get down to business.
What is red light therapy?
We understand that, for some, the prospect of undergoing red light therapy can be quite daunting - but most of the time, it's because people don't really understand what it is they're getting themselves involved in. It may be pictured as something that's a little bit dangerous or strange when, in reality, that couldn't be further from the truth.
This creation has introduced peace and serenity into the lives of countless clients across the industry. Yes, exposing your skin to a lamp, device, or laser with a red light is uncomfortable, but the benefits are clear for all to see. In essence, you're using wavelengths that are transmitted to injured areas of the human body to assist with any injuries you're suffering from.
It can also help improve the circulation of oxygen-laden blood in your body, as well as alleviate pain. Between that and its ability to conduct faster healing of deep tissue problems, it's becoming clearer and clearer why so many are opting in.
So sit back, relax, and allow us to guide you through some of the big positives about red light therapy that you may not have even realized existed.
The benefits of red light therapy
1. Relief from joint pain
Life is tough to deal with at the best of times, but when you start to factor joint pain into the mix, it can really become a hassle. Everyday tasks that were previously considered easy can lead to great discomfort and frustration. So, then, it's a good thing there are products on hand to help, with red light therapy being at the top of the list when it comes to effectiveness.
A study conducted many years ago indicated that low-level laser therapy with the suggested dose can
significantly reduce pain in chronic joint disorders
. We aren't talking about the occasional twinge, either - we're talking about completely altering how someone lives. It sounds dramatic, but that's only because the stakes are so high with this.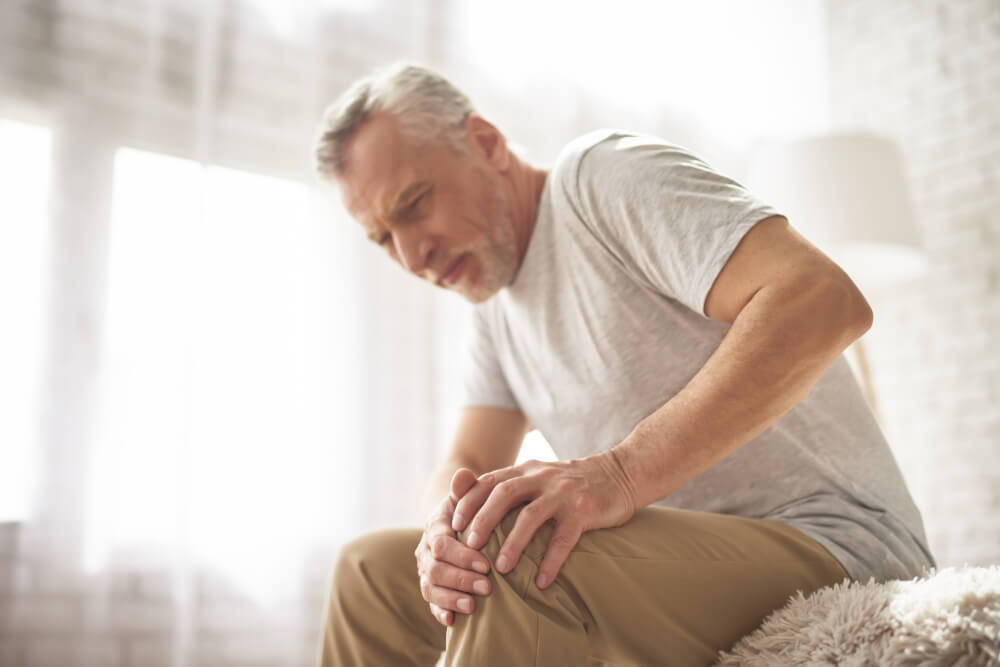 2. Improve your skin condition
The passage of time is something that none of us can impact, despite how badly we may desire to do so. As the years go by, it's pretty common to see your skin changing in a multitude of different ways. There are going to be more defects, and when that happens, some will just allow the process to occur naturally, or they'll try and get some work done.
The latter feels far too expensive, and if you aren't comfortable with the former, we have a solution. Whether it be psoriasis, spots, rosacea, or another troublesome issue, red light therapy is on hand to help. It can drastically improve your skin condition and help make you feel ten years younger in the process - and who can honestly say that doesn't interest them even a little bit?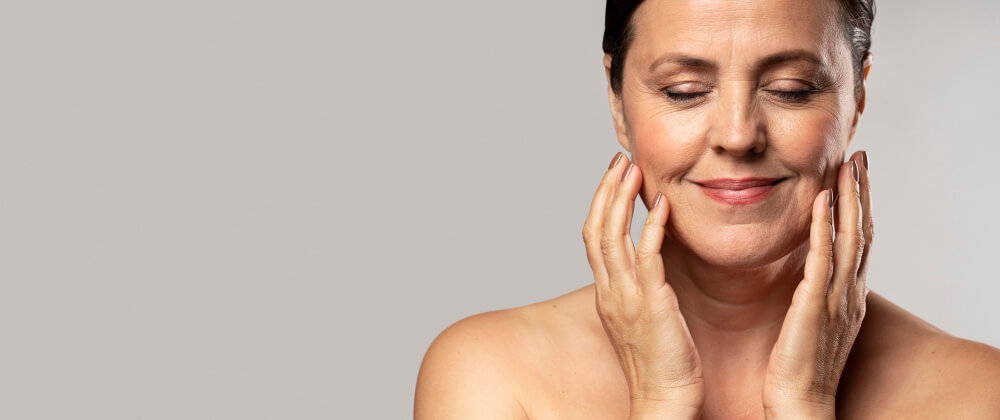 Get the most easy-to-use Red Light Therapy with $150 OFF today!
Perfect for health and skin issues

3. Helps with weight loss
It's notoriously difficult to lose weight, especially if you're trying to do so within a shorter period of time. We can all try our best to use different diets and methods that may help, but ultimately, it's rare that you're going to get a satisfactory result as quickly as you desire. So, then, why not go down a different route and give red light therapy a whirl? It may sound crazy, but hear us out.
The hair on our heads can make us feel incredibly happy or incredibly sad, depending on what the situation may be. If you're someone who likes having a lot of hair, but perhaps you aren't having the kind of luck you'd desire in that department, you may be in luck. We aren't here to promise a miracle cure, but what we are going to do is propose an idea.
Through the use of red light therapy, you can get the kind of progress that you've been searching for from a variety of other companies. The red light waves stimulate the proliferation of hair follicles and increase the oxygenation of the scalp and its blood supply. The cells will, therefore, rejuvenate and begin producing hair again, in a manner that will both shock and amaze you in equal measure.
It goes without saying that when you welcome a pet into your life, it becomes part of the family. You treat them like a loved one, you spend quality time with them, and you do everything you can to ensure they're as happy as can be. So, then, it's only natural for us to want to help when they're in pain, especially if it's making the kind of impact you can see from a mile away.
We've already touched on the fact that getting older can be a real pain, and sometimes, it can even go so far as to cause depression. Of course, when the gray hairs start arriving and we start slowing down, it's natural for us to also gain a couple of wrinkles. There are ways in which this process can be sped up by our own bad habits, but either way, you'll often see people opting to use surgeons to try and find the answer.
Instead, what you should be doing is considering red light therapy. By stimulating the DNA and the ATP, red light activates the production of collagen, which tends to stop around the age of 30. The same thing is true for our elastin, improving the texture of our skin and minimizing wrinkles. It's easy to follow, it's cheap, and it'll improve the odds of you going on to live in a happier and healthier way for many years to come.
Get the most easy-to-use Red Light Therapy with $150 OFF today!
Perfect for health and skin issues

It can be easy to read through all of this and shake your head. Whether it be because you don't trust what we're saying or you just think it's too good to be true, we understand where those concerns come from.
In fact, at this stage, we want you to put what we've said to one side - because we've got an idea. Instead of listening to us, why not listen to a handful of testimonials from those who have come before you?
We've all fallen victim to companies selling us a dream without actually making their intentions clear, and it can be as annoying as it is predictable. As such, we take pride in
our verified reviews from customers
who have put their trust in us to get the job done.
"I started using the Novaalab Heating pad a few days ago. The device is pleasant to handle, and easy and comfortable to use. It comes with a user-guide explaining, in simple terms, the steps to follow. I can already feel the difference - 'the pain melting away' - even after only a few treatments. During the treatment, I sense the heat reaching even deeper than an Epsom hot soak or when treating muscles and joints with an electric heating pad. I have just tried out the Novaalab light therapy pad on my feet and they feel like I had a deep massage.
Keep up the exemplary work, Novaalab!"
"I have arthritic knees and thumb on my right hand. I also have neuropathy. These conditions are not new for me. Now, after 5 weeks of therapy, I can honestly report improvement in both the arthritis and neuropathy. Although this is an improvement at this time, I firmly believe total success is near. I mean I can now hold an object in my right hand without severe pain. I can climb stairs without my knees buckling. And I can now feel shoes on my feet and drive my truck without fear. I will not stop the therapy. My comments absolutely justify my decision.
I also want to say what a great experience it has been with the customer service I have received. It's very clear that NovaaLab and the personnel truly care about the customer and the reputation of the company. I am forever grateful with my experience.
"
"It's been 8 days since I've started using my infrared light due to severe pain in my femur and hip from radiation-induced myositis and surgery. I was feeling so down and desperate trying to find a way to cope with this terrible pain and stiffness when I came across this item that a friend sent to me. As someone who hates taking medication- but dealing with lots of pain from cancer - I decided to bite the bullet and purchase this after reading all of the reviews..
Well, I honestly started feeling a difference after 3-4 days of using this!!! It's first I couldn't believe it because I wasn't even able to lift my foot, walk, sleep on my side, out on my socks/sneakers on my own, pretty much do nothing the week prior. And then I noticed after a few days I could raise my foot without so much pain when getting in the shower, I was able to drive again, and I'm in much less pain in my thigh muscle. I can tolerate sleeping on my side now but I still have some pain so I'm curious to see what happens in a few more weeks.
Thanks so much for this amazing product. It's making a huge difference to my quality of life."
Want to learn more about red light therapy?
Regardless of what industry or business you may be a part of, your goal should be to make a difference. The aim of the game should always be to improve the status quo and, over time, become the leader in that field. Here at
NovaaLab
, we pride ourselves on doing everything in our power to help people, and we do that through our red light therapy products.
The objective is to change the game, and that's what we're striving to do every single day. We've just gone through a list of facts and figures about the benefits you'll experience, but in reality, you won't understand until you've tried it for yourself. Plus, given how easy it is to conduct the therapy at home, you won't have to go out of your way to put the wheels in motion.
Our mission statement is to give you the kind of assistance that is going to improve your quality of life. It may not happen overnight, but with our products, you can ease the stress and anxiety that comes with physical pain.